A bay window is a window space projecting outward from the main walls of a building and forming a bay in a room, either square or polygonal in plan. While most bay windows protrude from a building, some bay windows are level with the exterior and are built into the interior of a room. The angles most commonly used on the inside corners of the bay are 90, 135 and 150 degrees.
Bay windows are often associated with Victorian architecture and were a part of the Gothic Revival style. The windows are commonly used to provide the illusion of a larger room. They are used to increase the flow of natural light into a building as well as provide views of the outside that would be unavailable with an ordinary window.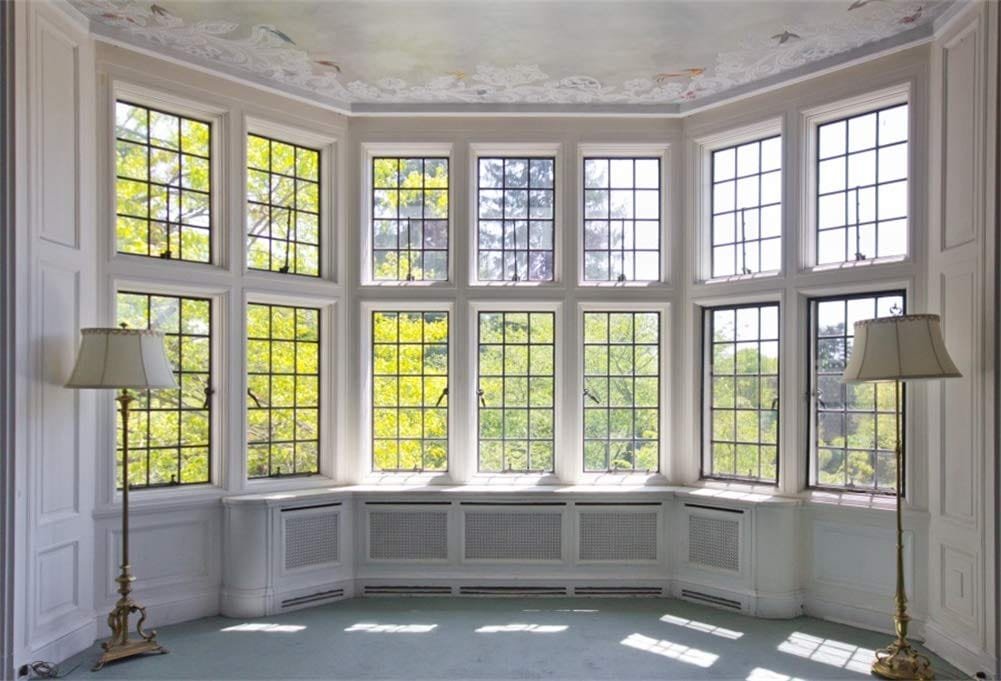 Since 1985 North Star has been an industry leader in the manufacture of attractive and energy-efficient vinyl windows and patio doors.
Tested and certified by Canadian Standards Association and comply with American Architectural Manufacturers Association (AAMA) standards.
The beauty of our windows can be enhanced through traditional or contemporary grilles, available in three profiles: ¼″ square, ⅝″ flat and ¾″ contour.
Extrusions come in seven colors – white, ivory, hickory, chestnut brown, cocoa, sable and sandalwood
Energy Advantage Low-E is a high performance, energy-efficient glass made with a coating that is designed for top performance in our northern climate, which is why it can rate highest on the Canadian Energy Rating
Hardware and locks used in our windows are easy to use, secure and come with a lifetime warranty
If you need some window ideas, we've put together a gallery of window inspirations: